Hosting and cloud service provider IONOS is planning a 30,729 square foot (2,855 square meter) data center at the Worcester Six Business Park in the United Kingdom's West Midlands region.
If approved by the local council, the commercial property developer leading the project, Stoford, will break ground on the facility later this year.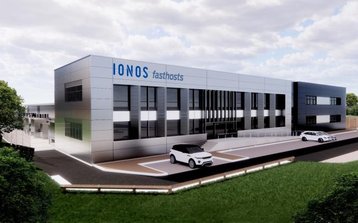 It's pronounced wooster
Stoford hopes to complete construction on the data center - as well as on the 15,670 square feet (1,455 square meters) of office space to be erected adjacently - by August 2021. IONOS expects to bring it online in January 2022.
The facility will serve IONOS and its subsidiary Fasthosts, gradually movings its 10,000 servers from its current offices in Gloucester, 30 miles (48 kilometers) away.
Councilor Richard Morris called it an "exciting proposal" which "in these difficult economic times demonstrates how Wychavon, and Worcester Six, is a place to do business."
Edward Peel, development manager at Stoford, added: "We are pleased to announce the submission of the planning application for IONOS, which in the current environment recognizes the strength of the business park and continues the success we have experienced to date at Worcester Six.
"IONOS Ltd will join a raft of high-quality and global businesses at the business park, all of which have recognized the strategic location, excellent transport links and first-class workforce.
"We're looking forward to getting started and delivering yet another prime unit."