Manchester's dark fiber network The Loop has connected to another data center, bringing the total facilities served to 16.
Gamma Communications bought The Loop from Atlantic Telecom in 2002, but the network was unused until 2012, when investment and expansion brought the 150km network online.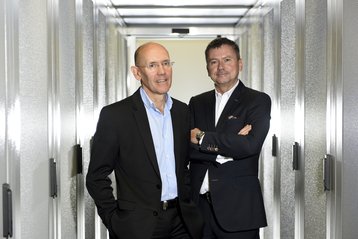 The Mancunian Candidate
After another kilometer of fiber was added in a six figure investment by Gamma, The Loop was extended to Trafford Park, where it connects to cloud services and colocation provider DataCentred's facility on Michigan Avenue.
"The ready availability of dark fiber for high bandwidth, low-latency connectivity from our data center, coupled with the extensive reach that The Loop provides to deliver this to Manchester-based organisations, makes a very compelling and cost-effective combination," said Dr Mike Kelly, CEO of DataCentred.
Ashley Griffith, The Loop MD added: "DataCentred's facility is one of the most significant in Manchester, so it makes good commercial sense to connect to it… We're continuing to expand our footprint in Manchester with this further investment in civils and fiber optic cabling."    
The Loop connects to Manchester's main commercial districts, including the city center, the Science Park and MediaCityUK. Several key buildings are also connected, notably Manchester Central Library, The Sharp Project, Soapworks and The Space Project.