Interxion is reportedly planning to build a new data center campus to the south of Paris in the Essonne region of France
Le Monde Informatique reports that Digital Realty subsidiary Interxion has filed an ICPE building permit with the DDE to operate a 15-hectare site in Les Ulis / Villejuste to the south of the capital city, with a power supply of 130MW. The land is at the intersection of the A10 motorway and the N118.
Phase one of the development is due in the second half of 2023. Details on facility specifications weren't shared.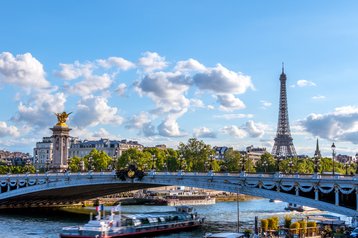 "The planned investment is just under €1 billion ($1.15bn) and we expect a lot of hyperscaler-type players, but not only that. We are also targeting businesses," said Fabrice Coquio, president of Interxion France. Neither Digital Realty nor Interxion have made official announcements yet, but a spokesperson reportedly confirmed the news to DC Mag France.
Coquio also said a program has also been initiated with Total to gradually replace the diesel used in its emergency diesel generators with HVO fuel (hydrotreated vegetable oil), something Kao Data in the UK has already begun.
Last month Interxion opened its latest Parisian data center, PAR12, to the east in Ferrières-en-Brie.
2021 has seen Interxion lease more space in Düsseldorf, Germany; expand in Amsterdam, the Netherlands; break ground in Marseilles, France; and begin construction of a facility in Brussels, Belgium.
More in Colocation & Wholesale