Potential plans that could see some of the biggest tech firms in the world support the cost of European telecom operators have been questioned by a group representing Internet service providers across Europe.
That is according to reports from Reuters, which notes that the European Internet Exchange Association (Euro-IX) claims that this could lead to the creation of systemic weakness in critical infrastructure.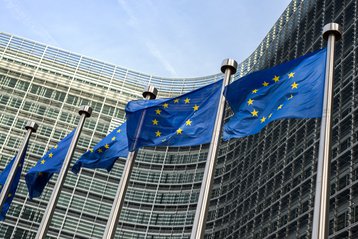 This comes in response to some of Europe's biggest telecom companies seeking money from some of the world's biggest tech companies such as Google, Meta, and Netflix to share network costs.
In September of last year, 16 of the largest operators in Europe made a pitch to share network costs with 'Big Tech' firms.
These operators argue that the cost of maintaining and developing the network is becoming increasingly expensive, and that "some of the biggest traffic generators should make a fair contribution to the sizeable costs they currently impose on European networks".
Deutsche Telekom, Orange, and Telefonica were among some of the operators leading this challenge.
It led to the European Commission's industry chief Thierry Breton to say he would launch a consultation on potential "fair share" payments in early 2023, ahead of proposing legislation.
However, some months later Euro-IX warned that these proposals could be detrimental to Internet users in Europe. The group argues that such plans risked reducing the quality of service for Internet users, and could also "accidentally create new systemic weaknesses".
"The Internet is a complex ecosystem, and it is policy-makers who are ultimately responsible for systemic effects resulting from policy choices," wrote Bijal Sanghani, managing director of Euro-IX, in a letter to Breton.
It's alleged by Euro-IX that proposals to impose costs on these tech companies could lead to higher costs for Internet users to access their services, while quality and security could be compromised for the sake of avoiding paying fees.