A total of 16 European telecoms operators including Deutsche Telekom, Orange, and Telefonica have made their strongest pitch yet for 'Big Tech' to share network costs.
Factors such as the ongoing energy crisis, and meeting EU climate change goals were cited as reasons for the proposal of shared network costs.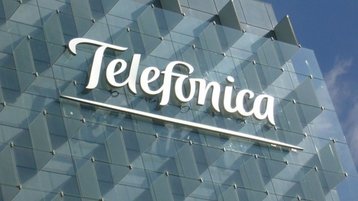 The joint push by the operators, which was first reported by Reuters, comes as the European Commission looks to seek feedback from operators ahead of drafting a legislative proposal that will see operators share help fund the deployment of 5G and fiber cables across the European Union.
Chief executives of the 16 telcos have said that the sector that invests $48.5 billion annually needs more funding quickly.
"Costs of planning and construction works are increasing. Prices for fiber optic cables, for example, have almost doubled in the first semester 2022. Similarly, the hikes in energy prices and in the prices of other inputs are also hitting the connectivity sector," they said.
The statement goes on to add that action must be taken quickly so that Europe doesn't miss out on opportunities, including metaverses.
"For this to happen, and to be sustainable over time, we believe that the largest traffic generators should make a fair contribution to the sizeable costs they currently impose on European networks," they added.
Other signatories to this statement include BT Group, Vodafone, KPN, Bouygues Telecom, TIM Group, Telia Company, Fastweb, and Altice Portugal.
These operators are pushing for the bigger US firms such as Google, Meta, and Netflix to contribute to developing telecoms infrastructure, as more than half of all traffic comes from these businesses. So far these Big Tech firms have turned down these requests.