Intel plans to lay off 129 workers, according to filings with the California Employment Development Department.
The news, first reported by the San Francisco Chronicle, comes despite posting strong earnings in its latest quarterly report.
Data center group in the crosshairs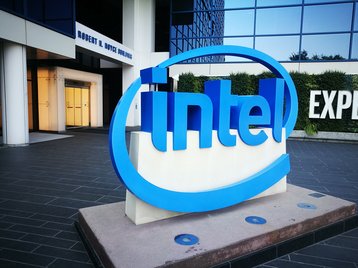 "As we move into 2020, our business units are focusing their resources on areas where we have the greatest opportunity for growth and, as part of that, some are planning to eliminate roles associated with projects that are no longer priorities," Intel spokesperson Nancy Sanchez said.
The company declined to detail which divisions were affected, although it impacted four locations in the region. Previously, SemiAccurate and AnandTech reported that Intel's Data Center Group could see significant layoffs as it restructures the division, with as many as 25-33 percent of employees at risk.
Earlier this month, Intel said it would end development on its Nervana product lines, after acquiring rival AI chip company Habana Labs for $2 billion.
Intel noted that the current layoffs involve less than a percent of its nearly 110,000 employees worldwide. Last year, the company laid off hundreds of workers in its largest round of staff cuts since the company eliminated some 15,000 jobs in 2016.
"We are committed to treating all impacted employees with professionalism and respect, and we continue to hire for critical skills, with more than 1,300 positions open in our key locations in the US and globally," Sanchez said.