New Zealand-based infrastructure investor HRL Morrison & Co. is reportedly in discussions to acquire UK operator Ark Data Centres.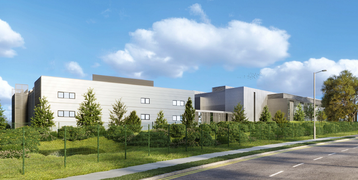 Citing unnamed people with knowledge of the matter, Bloomberg reports the deal could value the UK business at about £2.5 billion ($3 billion). IJ Global first reported the company might be up for sale in August 2022.
Morrison is amongst the 'final bidders' seeking to acquire Ark, which is currently controlled by Elliott Investment Management with Revcap as a minority investor. Discussions are in the advanced stages, no final agreements have been reached and another winner could still emerge, according to the publication.
None of the companies provided comment to Bloomberg.
Founded in 2005, Ark operates data center campuses at Cody Park in Farnborough, Meridian Park in north London, and Spring Park in Wiltshire's Corsham. It has a number of projects in development in Union Park, Long Cross Park, and Alliance Park in west London.
Ark serves a number of UK government departments and agencies, and also has a joint venture with the Cabinet Office called Crown Hosting to provide colocation services to public sector bodies and government departments. Any acquisition could see scrutiny from the UK government.
Last year, the company secured a £700 million ($902m) loan to fund campus expansions and refinance existing debt.
Founded in 1988, Morrison & Co. is an alternative asset manager focused on infrastructure and property. It owns infrastructure fund Infratil, which has invested in UK data center firm Kao Data. The company has also invested in CDC Data Centers, Vodafone New Zealand, and Dutch fiber firm Fore Freedom.