India's market regulator The Securities and Exchange Board of India (SEBI) is investigating the National Stock Exchange's (NSE) Disaster Recovery and server architecture in the wake of a major outage.
The regulator is reportedly looking at why the NSE's disaster recovery data center didn't take over during an outage last month, and if some critical workloads are being done at the backup facility instead of the primary site.
Register now for our upcoming virtual conference on uptime and availability, DCD>Critical Power
SEBI wants to know why NSE's backup arrangements didn't work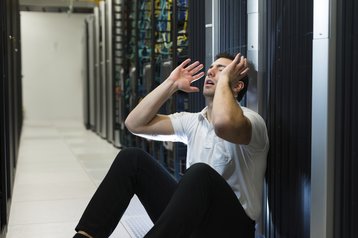 On February 24, the NSE went down, halting trading for several hours, with the NSE saying both of its telecoms suppliers were having issues.
However, data reproduction between the NSE's leading site and the DR reportedly hadn't happened and trading from the backup facility couldn't happen as planned. At the time SEBI asked NSE to conduct an immediate root-cause analysis and submit a report.
MarketLine reports that SEBI is probing if a part of NSE's 'index calculation and clearing operations' were being conducted from Kohinoor City data center instead of its primary site, and if that had any involvement in the Feb 24 outage.
"It has come to light that some such NSE servers instrumental in index calculation and clearing operations are at Kohinoor City, outside the primary BKC site. SEBI is trying to understand this conundrum of data calculation and dissemination server architecture," an anonymous source told MarketLine.
The NSE's DR facility is located in Kohinoor City, Kurla, in the west of Mumbai, a few kilometers away from its primary data center at the Bandra Kurla Complex office.
An NSE spokesperson declined to comment: "We will not comment on technical details of the incidents at this stage," they said. "The NSE has a primary site at BKC, near DR at Kohinoor for 'synchronous replication of data,' and a DR at Chennai. All these have been set up and tested in line with SEBI regulations."