Power Grid Corporation of India LTD (PGCIL, aka PowerGrid) is in the process of separating its telecoms vertical to a new fully-owned subsidiary, Powergrid Teleservices.
This move is reportedly being explored as a way for the company to take a focused approach, and to move up the supply chain, reports Business Standard.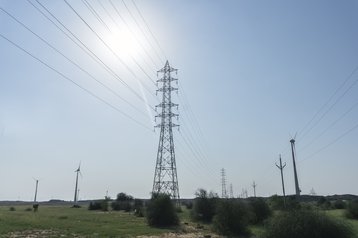 The decision to separate its telecoms vertical is likely influenced by the rapid growth of 4G and 5G services, with technology firms keen to benefit from this.
State-owned PowerGrid has also been given the nod to operate data centers by the Central Electricity Regulatory Commission (CERC).
"The telecom division of PowerGrid will be transferred to the new subsidiary Powergrid Teleservices after receiving all regulatory approvals to provide greater impetus to the business, and move up the value chain by entering into the data center business. The process for regulatory clearance is in progress," said Powergrid executive director (telecom) B Vamsi Rama Mohan, who spoke to the Press Trust of India (PTI).
According to Mohan, PowerGrid is in a good position to support telcos deploying their 4G or 5G base stations on the high voltage power transmission towers. The PGCIL has a fiber optic ground network that spans 76,000km, the company claims.
As for plans around operating data centers, Mohan says this will be done under PowerTel using surplus land at the substations.
"The first data center as a pilot is expected to come up near Delhi with a capacity of 250 racks and it will be ramped up to 1,000 racks. Detailed business models on data centers are being worked out," he said.
Founded in the late 1980s and under the ownership of the Indian government's Ministry of Power, PowerGrid deals mainly in the transmission of bulk power across different states of India. It operates the majority of the country's interstate and inter-regional electric power transmission system. Power Grid's telecom company, Powertel, operates a network of more than 47,700km of fiber along its power transmission lines, as well as points of presence in 688 locations across India.