State-owned Indian telco Bharat Sanchar Nigam (BSNL) is set to launch 4G next month.
According to the local publication Financial Express, an official at BSNL said that a commercial 4G launch will happen in parts of Punjab in April.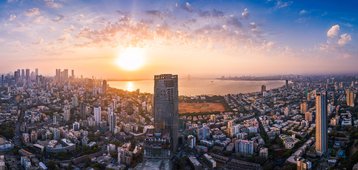 It's reported that the company has received equipment from the Tata Consultancy Services (TCS)-led consortium, people aware of the matter said, with this equipment part of the pre-order for 200 sites to initially launch 4G in parts of three districts of Punjab – Ferozepur, Pathankot, and Amritsar.
"While the government is expected to approve the complete tender to TCS for equipment for 100,000 4G sites by March end, this installation is part of the pilot project to launch 4G starting from Punjab," a government official said.
The official added that TCS, through Tejas Networks, has also supplied equipment for about 50 sites for which the Centre for Development of Telematics (C-DoT) is expected to do a software patch upgrade.
For BSNL, the upcoming launch of its 4G services can't come soon enough, with the telco losing 7.7 million subscribers last year as its 4G launch was delayed. The company has 106.6 million mobile subscribers on its books.
Last year BSNL performed a proof of concept, testing the indigenous 4G and 5G stack on 10 million simultaneous phone calls, according to the government.
In August of last year, BSNL announced plans to raise over $500 million for its network rollout by selling 10,000 of its telecom towers.