Indian Prime Minister Narendra Modi has promised to connect every village in the country to a fiber optic network in less than three years.
Having inaugurated Airtel's 2,313 kilometer (1,437 mile) submarine fiber optic cable connecting the cities of Chennai and Andaman to Nicobar Island (CANI) last week, Modi said that although as few as 60 villages had a fiber optic connection in 2014, 150,000 have been connected since.
It is not clear if Modi's pledge includes Jammu and Kashmir, a disputed territory under Indian control that the government has blocked from accessing the Internet.
Make in India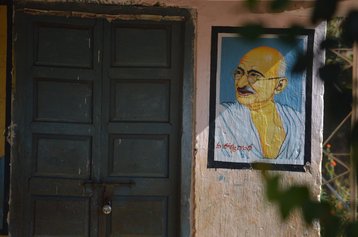 Setting out plans for more technologies to be manufactured in India to export worldwide, the PM called on his people to "move forward with the mantras of 'make for the world'" and "'make in India'."
Modi also took the time to introduce his National Digital Health Mission, calling it "a revolution in India's health sector" - which will take the form of a unique 'Digital health ID' for India's 1.35 billion citizens.
The latter is likely to cause some controversy - and could be the reason why Modi continued his speech by pledging to develop the country's cybersecurity capabilities.
"In this era of technology, our dependence on cyberspace is going to increase multifold," he said. "However, cyberspace offers its own risks and threats... India is very cautious and is planning to take steps to combat these risks, and new systems are continuously being developed" to address them.
According to the Indian Express, the ceremony was attended by over 4,000 people - despite the fact that the country is still grappling with a high number of Covid-19 cases. However, Modi's message was one of hope.
"Many of our brothers and sisters have been affected by this pandemic; many families have been affected; many have also lost their lives," he said. "I express my condolences to all such families, and I believe the indomitable willpower and determination of 1.3 billion countrymen will make us win over the coronavirus, and we shall definitely win."