Consumer electronics retailer Best Buy has chosen Amazon Web Services as its preferred cloud provider for cloud infrastructure services and its strategic partner for developing cloud engineering talent.
The decision comes two years after Best Buy inked a deal with Google Cloud, that the cloud company hoped would lead to it becoming Best Buy's main provider.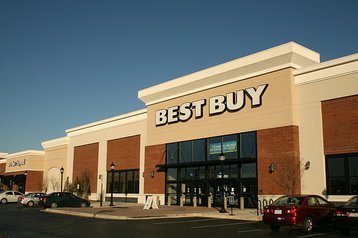 Best Buy has a long history with the cloud, acquiring managed services provider mindSHIFT Technologies for $167 million way back in 2011 with a plan to sell cloud and IT services to small and mid-sized businesses.
At the time, the company had more than 5,400 clients and 25,000 managed desktops, hosted 13,000 managed servers and 2.2 petabytes of storage across a number of data centers in the US.
But the acquisition, which came in the early days of cloud computing, before IBM had even bought SoftLayer, did not pan out. By 2014, the division was quietly sold to Japanese multinational Ricoh for an undisclosed sum (which usually means for less than it was acquired).
Out of the cloud game, Best Buy relied on traditional on-premise data centers and colocation to meet its needs, including converting a warehouse in Bloomington, Minnesota, into a data center.
In 2020, the retailer announced that it had signed a multi-year agreement with Google Cloud as the cloud provider for Best Buy's Enterprise Data Platform.
At the time, Google's VP of retail and consumer, Carrie Tharp said that the hope was that the deal would lead to Best Buy shifting its web ordering system and other IT to Google.
Instead, it has chosen Amazon - despite some retailers being wary of funding the giant competitor.
"Best Buy is transforming the way people buy technology and is using AWS's comprehensive set of cloud services to accelerate its innovation," Werner Vogels, Amazon's VP and CTO, said.
"Our shared culture of customer obsession and innovation will help us work together to ensure that the cloud will benefit every customer across every aspect of their business."
With the new partnership, Best Buy plans to start moving workloads off of on-premises facilities and onto AWS, as well as build new tools first on Amazon.
It is not all bad news for Google Cloud, however. This week, parking app JustPark revealed that it was moving from AWS over to Google due to the fully managed Google Kubernetes Engine.
For more, register to watch the DCD>Inside Retail & Logistics broadcast: