Texas-based cloud provider iland has opened its latest cloud region out of a data center in Toronto, Canada,
The company's other regions are in Los Angeles, Dallas, Washington D.C., London, Manchester, Amsterdam, Singapore, Melbourne, and Sydney.
This new region will provide customers in Canada full access to iland's cloud platform. Its services include Disaster Recovery-as-a-Service (DRaaS), Infrastructure-as-a-Service (IaaS), Backup-as-a-Service (BaaS), and backup services for Office 365.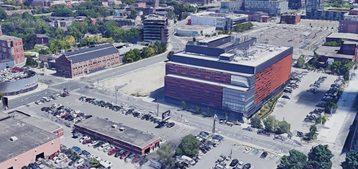 O Canada
The Toronto facility is the Texan company's first cloud region in Canada. According to iland's statement, it is also planning an additional location later this year.
"By extending iland services into Canada, we can better serve new customers and partners who seek the benefits of cloud computing, but must also meet Canada's data sovereignty requirements," said iland president and co-founder Brian Ussher.
"Many of our North American customers and partners have operations that span across the US and Canada. Meeting the security and environmental standards of both sides will give them the peace of mind that their data and workloads are both proximal and secure."
The "new" data center is actually an Equinix facility which iland says has around 240,000 sq ft (22,000 sq m) of space. According to the company's website, the facility has temperature controls, cold aisle containment, high-efficiency chillers and even collects rainwater for reuse.