British cooling specialist Iceotope and American-Israeli networking vendor Mellanox have joined forces to create industry's first network switches to be cooled by liquid immersion.
The switches were designed for high performance computing (HPC) applications and fit into the Petagen 'total liquid cooling' system –consisting of purpose-built cabinets that can each house up to 72 server blades filled with dielectric coolant (pictured right).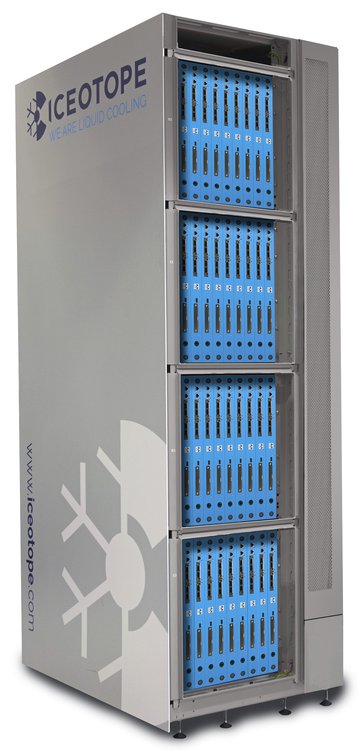 The range includes 36-port Ethernet, VPI Bridge and FDR InfiniBand switches, commonly used in supercomputers.
"These liquid-cooled switches represent a huge step towards entirely fan-less HPC," said Peter Hopton, founder and chief visionary officer at Iceotope.
"The HPC industry is embracing liquid cooling at a remarkable rate, it's just a case of technologies being available to match demand. Until now, it was widely accepted that the interconnect switch would never be liquid cooled. It's great to be able say that, thanks to our work with Mellanox, that's no longer the case."
Cool networking, bro

Iceotope's Petagen systems wrap each server blade in a sealed case filled with inert cooling solution. The heat from individual blades is extracted through a cabinet-level system that circulates water or low-cost secondary coolant.
This approach helps avoid the costs and carbon emissions associated with the need to cool the entire data hall, eliminating the need for raised floors, computer room air conditioning units, humidity control systems and air purification equipment.
Prototype Petagen systems have been deployed for HPC applications and successfully passed trials at several research universities, both in the UK and abroad. Now, after more than five years in development, Iceotope is finally ramping up commercial production.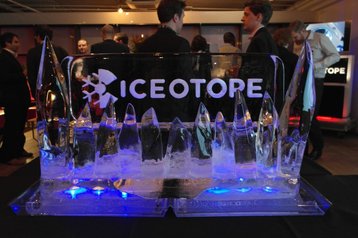 Petagen systems don't feature a single fan, and the same is true for the new switches. Instead, all components, including optical modules, are completely submerged in coolant. Any heat produced by the hardware is instantly transferred into liquid, and then removed in the form of hot water, which can be repurposed for domestic heating.
The system is so efficient it can be cooled with warm water (of up to 45C), enabling chiller-less operation in all climates.
At the moment, the choice of liquid-cooled switches is limited to 36-port FDR InfiniBand, 40/56Gb Ethernet and VPI Bridge devices. Iceotope is planning to extend support for much faster 100Gb/s EDR InfiniBand as part of its development pipeline.
P.S. If you were confused by the mention of 56GbE, don't worry – we were confused ourselves. This particular breed of Ethernet was developed by Mellanox to match the speeds of the InfiniBand standard, and is unlikely to become anything more than a curiosity.