IBM has opened its 48th global cloud data center near Oslo, Norway, citing increased Nordic demand.
The company's 12th facility in Europe, located in the infrastructure hub of Festund, comes ahead of IBM's involvement with the Lefdal Mine data center, Europe's largest.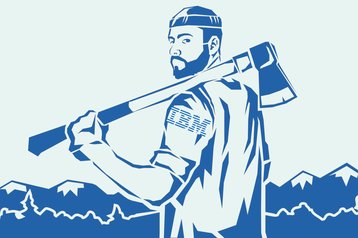 The land of plenty
"We are committed to providing global and local clients the fastest and easiest onramp to the IBM Cloud to accelerate their digital transformation," Robert LeBlanc, SVP of IBM Cloud, said.
"This investment will provide Nordic customers, especially those in regulated industries, with more flexibility to manage and gain insight into data within the region."
Arne Norheim, CEO of IBM Norway, added: "We enable our partners and clients to keep their data securely within the country, while being able to leverage existing IT investments, which is a key differentiator for IBM.
"Local access to IBM's global network of public cloud data centers provides the ideal flexibility for our customers. The new cloud data center is designed to fuel support for innovation and quick adoption of new solutions that will help improve business efficiency."
Existing clients include Cxense, EVRY, KONE, Opera and Sapa Group.
The Nordic region has increasingly become an attractive site for data center operators, with Cushman & Wakefield recently naming Norway the second safest place in the world to set up a facility, and BroadGroup predicting that the Nordic region will triple available data center power in just three years.
Outside of Norway, other Nordic countries have seen hyperscale companies move in, including a massive Google facility in Finland, and two Facebook data centers in Sweden.