IBM posted flat revenues in its latest quarterly results, with its mainframe sales dropping significantly this quarter.
The company posted its Q2 2023 results this week, reporting a healthy profit against the static revenue. But its infrastructure unit was significantly down, with its zSystems unit the biggest loser.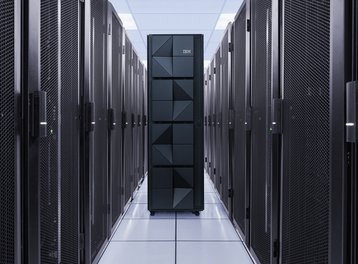 The company, however, said its current mainframe sales cycle is tracking well compared to previous generations.
Overall, the company posted revenues of $15.5 billion, down 0.4 percent, a gross profit of $8.5bn and net income of $1.6bn.
While software and consulting revenues were both up (seven percent and four percent respectively), infrastructure was down 15 percent.
Infrastructure posted quarterly revenues of $3.6 billion, with zSystems down 30 percent year-on-year.
"Organizations are using our hybrid cloud and AI technology, and our consulting capabilities, to transform their operations," Arvind Krishna, IBM chairman and CEO said in the earning results press release. "We continue to respond to the needs of our clients who seek trusted, enterprise AI solutions, and we are particularly excited about the response to the recently launched Watsonx AI platform. Finally, we remain confident in our revenue and free cash flow growth expectations for the full year."
Big Blue unveiled the latest iteration of its Z-series mainframe, the z16, in April 2022. It followed the z15, which launched in 2019. The system is equipped with the company's new 7nm Telum Processor, and IBM says it is able to perform AI inferencing on transactions and process 300 billion inference requests per day with just one millisecond of latency while conducting fraud analysis. New rack-mounted z16 mainframe options were made available in April 2023.
"In the quarter, revenue performance was led by our growth vectors of software and consulting, and we continued to expand our gross profit margin, driven by our improving portfolio mix and productivity initiatives," added James Kavanaugh, IBM senior vice president and chief financial officer. "This year we have leveraged our strong cash position to invest for growth, announcing seven acquisitions to bolster our hybrid cloud and AI strategy, while continuing to return value to shareholders through dividends."
In the subsequent earnings call, Kavanaugh said the mainframe revenue drop was "reflecting product cycle dynamics".
"Through the first five quarters of [z16's] availability, revenue is well ahead of prior cycles," he said. "On mainframe overall, pretty pleased given where we're at, GA plus four quarters in. We grew 77 percent last year overall, and we wrapped on that this year. I think we printed down 30 percent here in the second quarter. But a two-year CGR, so far, our five quarters in its most successful program and mainframe that we've had."
In its Q1 2023 results, IBM posted quarterly revenues of $14.3 billion, a gross profit of $7.5bn and net income of $900 million. Infrastructure revenues for that quarter were $3.1 billion, down 3.7 percent, but z Systems were up seven percent year-on-year.