IBM has unveiled the latest iteration of its Z-series mainframe.
The new z16 follows the z15, which launched in 2019, and will be generally available on May 31, 2022.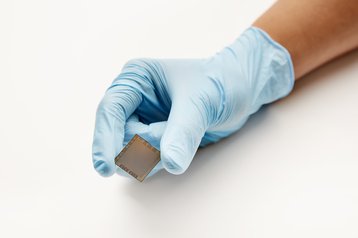 Via the company's new 7nm Telum Processor, IBM said the z16 is able to do AI inferencing on transactions; it can reportedly process 300 billion inference requests per day with just one millisecond of latency while conducting fraud analysis. Big Blue said AI capabilities on the mainframe can be used for loan approvals, clearing and settlement, and federated learning for risk in retail.
"IBM is the gold standard for highly secured transaction processing. Now with IBM z16 innovations, our clients can increase decision velocity with inferencing right where their mission-critical data lives," said Ric Lewis, SVP, IBM Systems. "This opens up tremendous opportunities to change the game in their respective industries so they will be positioned to deliver better customer experiences and more powerful business outcomes.
Despite the ongoing move to the cloud, IBM says two-thirds of the Fortune 100, 45 of the world's top 50 banks, eight of the top 10 insurers, seven of the top 10 global retailers, and eight out of the top 10 telcos rely on its mainframes for critical processes.
Manufactured in the US, the company also claims the z16 is future-proofed to be resistant from encryption-breaking quantum computers via its lattice-based cryptography and Crypto Express 8S (CEX8S) hardware security module.
"IBM z16 is designed to help protect clients from "harvest now, decrypt later" attacks with the industry's first quantum-safe system," said Ross Mauri, GM, IBM Systems.
Fabricated by Samsung, Telum is IBM's first processor that contains on-chip acceleration for AI workloads and can run at more than 5GHz clock frequency. Equipped with 32MB cache per core – there are eight cores on each chip – IBM allows clients to scale up to 32 chips. The dual-chip module design contains 22 billion transistors and 19 miles of wire on 17 metal layers.
Earlier this year, Fujitsu announced it would end mainframe sales in 2030 and support in 2035. According to a timeline posted alongside the announcement, the company will launch a new GSM21 mainframe model in 2024, and offer support until 2035.