American data center operator Switch has made the long-rumored move and filed for an IPO, looking to raise at least $100 million to continue expanding its operations.
The company reportedly plans to buy out investors in Switch Ltd. and take control of that company though Switch Inc., which was incorporated in 2017.
The current CEO Rob Roy is expected to maintain control of the company through a multi-class share structure.
The IPO underwriters include Goldman Sachs, JP Morgan, Credit Suisse, Wells Fargo Securities and Citigroup.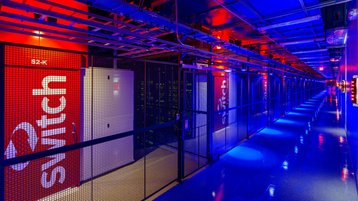 The Rob Roy factor
Las Vegas-based Switch specializes in wholesale colocation, building some of the largest data centers in the world. It runs thee campuses in the US - in Las Vegas, Tahoe Reno and Grand Rapids – as well as one in Milan, Italy. A major campus in Bangkok is currently under construction, and there's an upcoming site in Atlanta that could reach 1 million square feet.
The company has been an active proponent of renewable energy for several years, being the first data center provider to join the American Business Act on Climate Pledge in 2015. In 2016, it closed on a contract for enough solar power to provide for all its data centers.
Switch filed documents with the Securities and Exchange Commission on Friday last week, looking to list class A common stock in New York under the ticker SWCH.
MarketWatch notes that shares in Switch will be offered under a multi-class structure, allowing founder and Chief Executive Rob Roy to maintain control, as his shares will have 10 times the voting rights of common shares.
Roy is credited with creating the Switch business – he has developed more than 350 issued and pending patent claims covering data center design, some of which have been recently licensed to Schneider Electric.
According to the filing, the company grew its revenue nearly 17 percent between the first half of 2016 and the first half of 2017.