Swedish data center Hydro66 has added to its efficiency by installing hardware which has previously been used in hyperscale data centers operated by cloud giants.
The equipment has been supplied by ITRenew, an advocate of the circular economy - an approach which has been made more possible because the hyperscale players use "white label" hardware, built to open designs free of proprietary control by vendors. The announcement was made at the Open Compute Project (OCP) virtual Summit, where ITRenew also published a report on the circular economy and took out sponsorship of the OCP.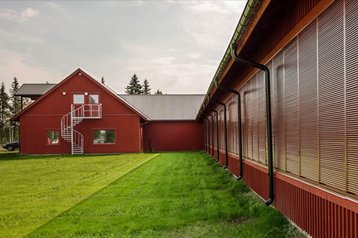 Cutting waste from the system
"collectively, this is how we unlock OCP for all," said ITRenew president Ali Fenn in a keynote at the virtual Summit. "We take things from hyperscale environments, transform them into solutions that are appropriate for the global markets, and we do that with disruptive TCO."
The digital industries have spent a lot of effort improving the efficiency of IT equipment, ensuring that it uses less energy during its lifetime,. but his leaves untouched the much large quantity of energy and resources used in the manufacture of that hardware, which it is usually thrown away after a lifetime of perhaps three years, said Fenn.
"We did a full lifecycle analysis of a standard Open Compute Project (OCP) rack to find out what portion of the total CO2 impact is attributable to pre-use phase, such as mining, manufacturing, system assembly, and so forth," Fenn told DCD in an yet-to-be-published interview. "And it turns out that in a pretty common use case 76 percent of the net CO2 impact is attributable to that pre-use phase."
Hyperscale companies like Google, Facebook, and Microsoft buy large numbers of "white label" or ODM (original design manufacturer) servers which could easily run for nine years, but are usually decommissioned after three. ITRenew reckons that there are more than 75 million servers in large data centers, of which nearly two thirds will be replaced within the next three years.
ITRenew buys these servers, wipes them, and sells them to smaller operators as pre-engineered high-density rack-scale systems under the brand Sesame. For workloads such as AI and ML, Sesame delivers greater than 40 percent better Total Cost of Ownership (TCO) compared to branded OEM equipment, with just as much quality and performance.
Hydro66 (and other future partners) will use the equipment to sell cloud services to its customers running on integrated pre-used hyperscale hardware. .
The operation is made possible by the use of ODM servers, mostly built by manufacturers like Wiwynn or Quanta, to open source designs from OCP. It has proved very hard to establish a market for reused "branded" machines from the likes of IBM or HPE, because it can't be warrantied or supported by a third party.
The OCP Summit was moved online this year, when the Covid-19 pandemic made in-person gatherings impossible.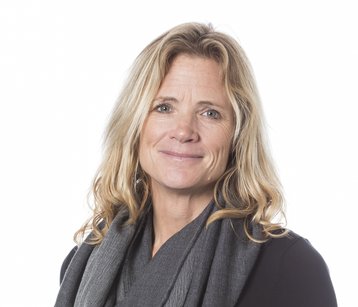 Warranty and support
"We've sold a lot of OEM equipment. But you can't warranty it or support it. What's different now is that, because things are open, we can actually stand behind it and say, 'we've tested it, we've certified it, with warranty' - that's the key shift from proprietary OEM systems to open ODM systems," said Fenn.
"The current model for how to process and store data is broken," said David Rowe, Founder CEO, Hydro66. "Given the current global climate it's more important than ever that business adopt sustainable, circular models that create value by making use of the resources already 'in-play.' But you have to also do this without compromise to performance or quality, and at the best economics."
Based in Boden, Sweden Hydro66 has low-cost renewable hydroelectric energy, along with a cool climate which minimizes the need for data center cooling, and plentiful fiber bandwidth. The facility is "OCP ready", complying with a set of standards for data center buildings.
ITRenew has been in existence for 20 years or so, but has raised its profile due to the opportunity of reusing hyperscale hardware. This week, the company has taken out Platinum sponsorship of OCP. The company has produced a report on the circular economy, The Financial and Sustainability Case for Circularity.
"We are consuming many more minerals than we can support from an environmental perspective," said Fenn in her OCP Summit keynote". "Some are predicting that in the next twenty years we are going to have to look to deep sea mining for minerals for our electronics, and I contend that is the wrong direction to go. We should instead think about how we curb some of this negative downside."