At a recent data center conference, one of my duties was to chair a panel of leading colocation players discussing how data centers are evolving to meet shifting clients' needs. Amongst the companies were technology leaders from Interxion, Green Mountain and Kao Data who laid out their approaches for meeting customer expectations. An overarching theme that surfaced in our discussion was flexible data center solutions – particularly by means of open compute (OCP).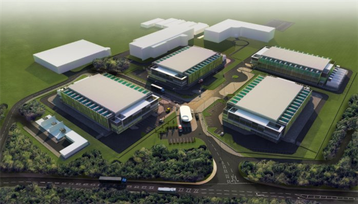 Colocation customers looking at OCP options
In a report "Customer Insight: Future-proofing your colocation business," 451 Research conveyed the data point that 51 percent of customers surveyed said the availability of OCP-ready white space would make them more willing to use a colocation provider. A small but growing number of colocation providers have designated OCP-compliant white space.
One company that has taken the rise of OCP very seriously is wholesale data center market entrant, Kao Data. Recently, they have been working to get their new Kao Data London One facility validated against the OCP Data Center Facility project checklist, covering power, cooling, IT space layout and design, monitoring and control and facility operation.
Management and control are key aspects of OCP compliance, as well as being best practice for data center operations. Kao Data London One is heavily instrumented including with environmental sensors to ensure that IT loads are kept within ASHRAE thermal guidelines as well as protecting against gaseous contamination.
"OCP is looking to drive down costs," says Gerard Thibault, CTO at Kao Data, "at the same time, Kao Data is looking to provide better solutions for customers." The key to this is flexibility. Kao Data London One has been constructed and engineered to deliver tailored solutions to meet specific customer requirements including availability and energy efficiency.
Thibault brings 20 years of industry experience to his role at Kao Data. He has overseen infrastructure design and innovation at companies including Digital Realty, Rackspace and Global Crossing. He says, "Over the years I have used trends as the basis for continual improvement."
The Kao Data London One data center was launched in January of 2018, as part of a $250 m campus investment to provide 35MW technical space with low latency connectivity to key locations including the City of London/ Docklands and technical hubs in Cambridge and East London.
Scale with colocation customer needs
Kao Data has adapted their approach to the provision of uninterruptible power supply (UPS) in availability zones. Thibault notes, "Flexibility is important because so many applications have different resiliency requirements. For example, financial software may need 2N, whereas distributed redundant systems can be utilized for less critical applications. There are different price points for each."
The data center is also configured for customers of the OCP environment who may wish to run without centralized UPS protection for supporting anything other than networks. It also meets logistics requirements including elevator and door sizes, overhead provisioning of power and network infrastructure, cooling requirements and floor loading.
The facility was built without a raised floor – one of the drivers of OCP – which also takes out both cost and program for delivering space. However, for colocation and retail space providers, a raised floor can be installed according to the required specification. Kao Data would still be providing the key environment – air and power.
Kao Data is seeing a far greater take-up in the hyperscale market, with customers looking for flexibility. So, they've built a facility focused on the core needs of hyperscale. However, Thibault is quick to point out, "The hyperscale inspired data center is not just for hyperscalers."