Chinese IT giant Huawei has launched the second generation of its public cloud service designed specifically for high performance computing.
The hardware platform was developed in partnership with networking specialist Mellanox - a major supplier of InfiniBand fabric widely used in supercomputers - and represents the industry's first public cloud solution to offer 100Gbps Enhanced Data Rate (EDR) network capabilities.
It will be available in Europe as part of Open Telekom Cloud, a public cloud platform operated in partnership between Huawei and Deutsche Telekom.
The announcement was made at the International Supercomputing Conference 2017 in Frankfurt.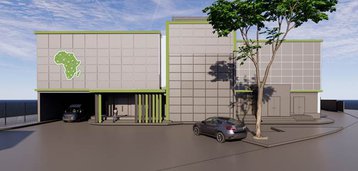 Super cloud

According to Huawei, the HPC Cloud 2.0 uses high-performance local storage with a parallel file system, connected through InfiniBand. It features instant data erase and advanced encryption for security purposes.
The platform is fully compatible with popular open source tools: at ISC17, Huawei showcased an HPC solution based on the OpenStack architecture.
"Mellanox InfiniBand plays a leading role in the world in CPU offloading and network computing and fully supports virtualization," said Gilad Shainer, vice president of the Mellanox Marketing Department.
"As a leader in the HPC interconnection industry, we are pleased to cooperate with Huawei for constructing a leading-edge HPC public cloud platform to deliver HPC applications on clouds and offer future-oriented HPC solutions for users."
"The public cloud is the perfect fit for all customers demanding short-term powerful computing capacities," added Andreas Falkner, vice president for Open Telekom Cloud at Deutsche Telecom. "With the new HPC features, we furthermore enhanced Open Telekom Cloud and broadened our range of use cases for each industry."