Chinese infrastructure giant Huawei has been contracted to build a large modular data center campus for Dubai International Airport.
The collection of facilities codenamed DXB will offer advanced reliability features and will be used to host the airport's private cloud.
According to a report by Xinhua, this will become the first modular campus in the world to be fully certified as Tier III – concurrently maintainable - by the Uptime Institute.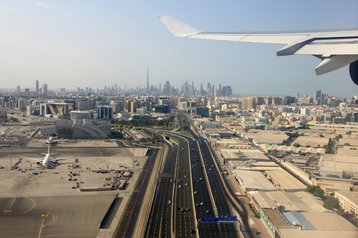 On the fly
Dubai International Airport is the biggest civil aviation hub in the Middle East, having served 78 million passengers in 2015, and hoping to increase this number to 90 million by the end of next year.
The company required a new data center to support its operations, and chose Huawei's modular data center range. The contract was signed on Monday during the Gitex Technology Week.
Modular data centers can be constructed in a fraction of the time it takes to erect a traditional facility, and can be easily shipped to areas where building a permanent data center is impractical.
The DXB will consist of two planned facilities built by Huawei – the plan is to have the two mirroring each other to achieve high availability.
What makes this project unique is the intent to obtain full Tier III certification for the modular campus - both design documents and constructed facility certification.
The first CXD data center is scheduled to come into operation sometime in 2017. The deadline for the second phase is yet to be confirmed.
"Technology is key to enhancing our ability to grow, innovate and ultimately enhance the customer experience," said Abdel Rahman Alhosani, vice president in charge of business technology infrastructure and operations of Dubai Airports.
"At the same time we will improve system reliability across both airports and cut operational costs."