Chinese technology giant Huawei is in advanced talks to sell its x86 server business following US sanctions making acquiring chips a challenge.
Bloomberg reports that the company is trying to sell the server business to a consortium that includes at least one government-backed buyer, for billions of yuan.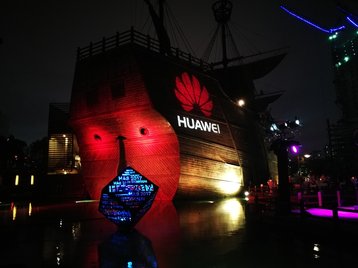 Among the potential buys are Henan Information Industry Investment Co. Ltd., a Zhengzhou-based state-owned firm that has been a partner of Huawei's server business. Consumer electronics maker Huaqin Technology Co. Ltd. and an asset management company representing the Hubei provincial government, are also in the running.
Earlier this year, rumors swirled that Suzhou's State-owned Assets Supervision and Administration Commission of the State Council was also interested in buying the business.
Under the Trump administration, the US imposed sweeping sanctions on Huawei, blocking its access to US equipment - notably Intel and AMD CPUs. The Biden Administration continued, and further tightened, those sanctions. Intel was given a brief license to sell to Huawei between September 2020 and May 2021, but now once again is blocked from doing so.
Without access to US chips and other products, Huawei sold off its smartphone brand Honor to a consortium led by the Shenzhen government, and its submarine cable business to Chinese optical telecommunication network products company Hengtong Optic-Electric Co. The Honor business is now once again working with US suppliers.
In its latest quarter, Huawei reported that third-quarter revenue fell 38 percent to 135 billion yuan ($21.2 billion), its fourth straight quarterly decline. Last year, it said it was focused on "surviving next five years" amid the sanctions.
The company plans to continue to sell and develop Arm servers, although those too are partially restricted by sanctions - with the US government pressurizing chip manufacturers like TSMC to not develop hardware for the company.