Huawei Cloud has seen increased adoption in the Asia Pacific (APAC) since the beginning of 2019, says Chinese technology company Huawei. To meet the increase demand, it has rolled out more availability zones in the region to provide security and reliable cloud services.
According to Huawei, the increased adoption came from enterprises in the Internet, finance, telecommunications, transportation and logistics sectors.
More zones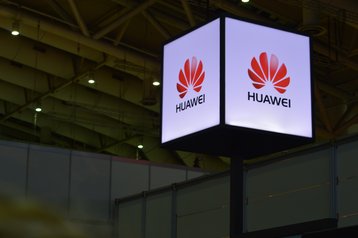 There are now seven Huawei Cloud availability zones in the APAC regions, which are located in Singapore, Thailand and Hong Kong, and are backed with local service teams in more than 10 countries. Globally, Huawei operates 23 cloud regions and 45 availability zones across Africa, Asia Pacific, Europe, and Latin America.
Earlier this year, we reported about the launch of Huawei Cloud in Singapore and its plans to develop it into one of its largest regions outside of China as part of a long-term business strategy.
While no details were furnished at that time, Chen Liang, president of global partner business at Huawei Cloud confirmed with DCD that there are currently four availability zones operating in Singapore, and that these availability zones are deployed in different data centers. He was speaking on the sidelines of Huawei's annual Cloud Connect event held in Shanghai this week.
Chen Liang also revealed that, aside from local and regional customers, the Singapore cloud region sees a substantial volume of Chinese customers buying cloud resources through the company's cloud portal.
"Singapore is unique due to the rich data center suppliers and submarine cable connecting to it. Huawei chose Singapore as one of the most important global hubs to deploy cloud infrastructure. Through Singapore we can cover many countries, and many regions," he explained.
To further fuel adoption of its cloud services, Huawei had also launched an AI and Cloud innovation lab in Singapore that companies and academics can access to test ideas and trial new technologies.