HP has ceased registering new accounts for its Helion public cloud service and announced it will be shut down completely on 31 January 2016.
That doesn't mean the Helion OpenStack platform itself is dead: HP might have abandoned the dreams of challenging AWS or SoftLayer, but it will continue developing Helion software for customers who wish to build their own cloud infrastructure.
European cloud provider network Cloud28+, that acts as a catalogue of HP customers who are offering services based on Helion in EMEA, will also continue operating as normal.
The news came in a blog post by Bill Hilf, SVP and general manager of the HP Cloud business, who said the company would use its resources to "double-down" on private and managed cloud capabilities.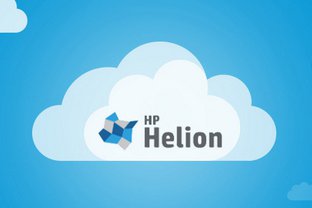 Change of direction
Helion is an OpenStack distribution that integrates a number of HP products, including those it acquired with the purchase of Eucalyptus in 2014. The company has always positioned Helion as a foundation for feature-rich cloud services, as opposed to bare-bones approach practiced by some of its competitors.
HP's Helion-based public cloud was only available to customers in the US, with Cloud28+ designed to offer similar capabilities in Europe.
"For cloud-enabling software and solutions, we will continue to innovate and invest in our HP Helion OpenStack platform," promised Hilf.
"On the cloud services side, we will focus our resources on our Managed and Virtual Private Cloud offerings. These offerings will continue to expand, and we will have some very exciting announcements on these fronts in the coming weeks."
Instead of maintaining a public cloud, HP will agree new partnerships with multiple cloud service providers – it has existing relationships with AWS, Azure and Pivotal's Cloud Foundry, among others.
Organizations that want to adopt Helion will be able to purchase it as part of Helion CloudSystem, a suite of tools aimed at builders of private clouds, which is apparently experiencing double-digit growth in revenue.