The European High Performance Computing Joint Undertaking (EuroHPC JU) has signed hosting agreements with eight IT companies and laboratories to house supercomputers.
The systems will be made accessible to European researchers to develop new uses for artificial intelligence, medicines, and models on climate change, and more.
Mariya Gabriel, European Commissioner for Digital Economy and Society, said: "These signatures mark a milestone in the Joint Undertaking's activities, bringing us a step closer to our ambition of making Europe a global leader in high-performance computing.
"By the end of next year, eight world-class supercomputers will help European researchers and industry, wherever they are in the EU, run applications that require large amounts of computing power to make significant advances in fighting climate change, designing new drugs, developing new materials, and many other areas."
A hosting agreement is a contract defining the roles, rights, and obligations of a hosting entity. Now that this is signed the procurement process for the new HPCs can begin.
Locations
Three of the new machines will be pre-exascale supercomputers and expected to be operational by the end of 2020, while the five other sites will host petascale computers by mid-2020.
The pre-exascale (more than 150 petaflops) HPCs will be located at the following sites:
The Barcelona Supercomputing Centre in Spain will have a 200 'peak' petaflops MareNostrum 5
CSC, the IT Center for Science, Finland, will host the 150 petaflops Large Unified Modern Infrastructure (LUMI) supercomputer
The CINECA site in Italy will be home to the 270 'peak' petaflops Leonardo
The petascale computers are:
Sofiatech in Bulgaria will receive a four petaflops supercomputer, the most powerful in Eastern Europe
The IT4Innovations National Supercomputing Center in the Czech Republic will host the 826 TFlops Barbora (but it will have four 'AI' petaflops with Nvidia GPUs)
LuxProvide, a LuxConnect subsidiary in Luxembourg, will host the 10 petaflops Meluxina supercomputer
The Minho Advanced Computing Centre in Portugal will be home to the 10 petaflops Deucalion supercomputer
In IZUM, Slovenia, there will be a five petaflops Vega supercomputer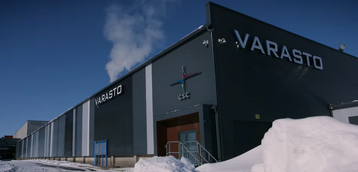 European investment
The European Union set up the EuroHPC JU to develop the supercomputer infrastructure on the continent. €1bn ($1.2bn) was projected to be spent on the project by 2020, with half the funds coming from member states and the other half from the European Commission. The aim was initially to have two 'world-class' pre-exascale HPC systems, but now it will have three machines available for public and private use by next year.
The initiative has also funded development on the first generation of European low-power microprocessor technology.