The UK's HM Revenue & Customs (HMRC) has signed a £4.4 million ($5.5m) deal with Kyndryl to manage its mainframe services and "prepare" the estate for cloud migration.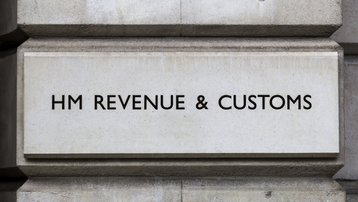 The contract will span 15 months and see Kyndryl manage a proportion of HMRC's mainframe services, while Kyndryl Consult will be preparing HMRC for its planned modernization and move to the cloud.
Kyndryl Consult will work with Microsoft and the Advanced Computer Software Group on the modernization plan for HMRC.
The HMRC contracted Kyndryl via the G-Cloud platform which enables UK public bodies to procure cloud services from government-approved cloud providers.
"Kyndryl is thrilled to sign its first direct contract with HMRC to support HMRC's strategic aims of administering tax systems in the simplest, most customer-centric and efficient way. The agreement underpins our continued commitment and focus to support the UK's public sector and to drive better outcomes for UK citizens," said John Chambers, Kyndryl United Kingdom & Ireland president.
Kyndryl separated itself from IBM in November 2021 and has since been offering cloud services from a broader set of providers. In the company's Q1 results, Kyndryl's CFO David Wyshner said of its progress: "Importantly, we continue to sign new business and renewals with meaningfully higher margins than our pre-spin, legacy contracts."
This year so far has seen Kyndryl sign contracts with Legal & General, the UK Department for Environment, Food & Rural Affairs, and BT Group.