GTT Communications is exploring the sale of its Infrastructure Division, which includes a terrestrial pan-European fiber network, submarine transatlantic fiber and data center infrastructure that the company acquired as part of its Interoute and Hibernia acquisitions.
The business has selected Credit Suisse and Goldman Sachs to act as financial advisors for the potential sale. GTT in August said that it was looking to sell off non-core assets to reduce its $3.2bn debt burden.
Any takers?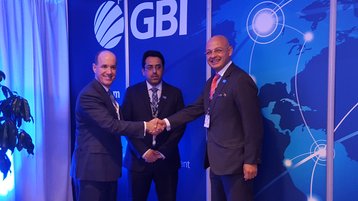 "The appointment of Credit Suisse and Goldman Sachs is an important step in our process to explore the sale of our Infrastructure Division," Rick Calder, GTT president and CEO, said in a statement.
The company owns the fastest transatlantic cable currently available, the GTT Express (née Hibernia Express), as well as the US-Europe GTT North and GTT South cables. It operates 72,000 route kilometers (44,700 miles) of terrestrial fiber in Europe, connecting 21 countries.
The company says that it operates 14 'major' data centers, more than 50 colocation centers and over 250 amplifier sites across Europe and North America.
An estimated price for the assets was not given, and it is not known if GTT is looking to sell the division in one go or in a piecemeal fashion. The company acquired Hibernia Networks for $590m in 2016, and Interoute for $2.3bn in 2018. This year, it acquired Dutch telco KPN for $56m.
"This potential divestiture in no way alters the execution of GTT's core strategy of providing cloud networking services to large and multinational clients as we deliver on our purpose of connecting people to any location in the world and to every application in the cloud," Calder said.
Shares in GTT jumped some 18 percent on the news.