Greek cloud provider Lancom has adopted Huawei power equipment for its third planned data center, located in the North of Greece.
Lancom will use Huawei data center products in its own facilities and third-party projects, including a new "Balkan Gate" data center, which will also act as a strategic Huawei training campus, offering hands on experience for where partners and experts from the public and private sector, as well as students from Balkan universities.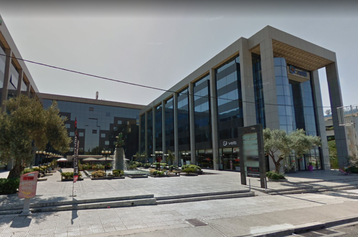 The agreement was signed at the Data Cloud Congress in Monaco.
Lancom who?
Lancom is a comparatively recent provider in Greece but, since the acquisition of Lamda Hellix by Digital Realty's Interxion subsidiary in 2020, it is now reckoned to be the largest independent data center and cloud provider in the country.
Founded in 2009 by George Nolis, it opened its first data center in Thessaloniki, Northern Greece, followed by a second facility in Athens in 2014, in the Monumental Plaza building close to the headquarters of Greek telco OTE. The company owns fiber linking its sites.
It is now planning a third data center, under the name Balkan Gate I, which Lancom says will be the largest carrier neutral data center in Northern Greece, (Lancom's previous facilities are not carrier-neutral, according to Data Center Map). Balkan Gate I will connect to Balkan and international telcos, and offer cloud and colocations services from individual racks up to suites, disaster recovery and business continuity services.
The new facility is being built in the Kalochori area of Thessaloniki, starting in a space of 2,500 sqm plot, with two further expansions planned. An additional 2,500 sqm is due in an expansion called Balkan Gate II, with another 5,000 sqm planned to take it to a total of 10,000 sqm. The data center is being built "following Uptime Institute's Tier III guidelines" (no word yet on whether it will be certified).
"Our country has undoubtedly been chosen by industry giants such as Microsoft as an area of significant importance wherein they ought to establish their presence," Nolis commented on the Lancom site. "However, this investment of an 100 percent Greek-owned company like Lancom will not only lead to the creation of new jobs but will also create a significant influx of foreign currency, seeing as there is already high interest in the recruitment of our new data center's services from various international corporations."
At the announcement of Balkan Gate I in 2021, Nolis told City Portal that most Greek companies keep their data outside Greece, even if few realize this: "It is a common secret in the field of information technology, that the vast majority of websites, online stores, and mail, but also public cloud services of Greek companies, are hosted on servers outside Greece, mainly in Germany, France, The Netherlands, and Ireland. This percentage has never been officially notified by any body. However, it is stable over the last 10-15 years, over 90 percent, based on our experience and measurements."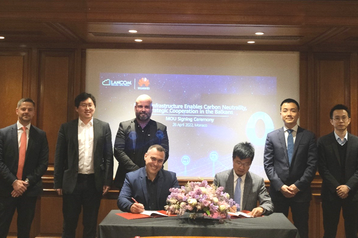 This is happening because apparently-Greek companies shift data to space abroad which is "incomparably" cheaper. Greek businesses, "believe that because they have chosen a Greek hosting company, their Data is in Greece."
Nolis says he aims to host the data of Greek companies in Greece.
Huawei announcement contains a canned quote from Nolis: "Lancom's strategic cooperation with Huawei comes as the culmination of the common business mentality of the two companies. Our vision for the creation of a new generation of data centers, guided by innovation, respect for the environment and the implementation of innovative high-tech solutions comes true with this agreement, opening a new dynamic field of development in Greece and the wider Balkan region."
A statement from Sam Zheng, Managing Director, Huawei Digital Power Greece, said "Based on the carbon-neutral trend and high power density rapid development, Lancom and Huawei will promote and deploy Top Tier Data Center facility technologies, aiming to build climate-neutral and unmanned O&M next-generation DC infrastructure and become established as Data Center technology leaders in the Balkan region."
Alongside Data Cloud, Huawei held its own " Global Data Center Facility Forum" in Monaco. Huawei said it would pursue data centers, which are "green throughout the life cycle," including construction, cooling to lower PUE, high-density green power supply, and efficient management by AI .