The information and communication center of the State of Rio Grande do Sul in Brazil is to build a new disaster recovery data center.
Procergs (Centro de Tecnologia da Informação e Comunicação do Estado do Rio Grande do Sul SA), a state-owned data processing company, is to receive BRL 87.9 million ($18.3m) to update the company.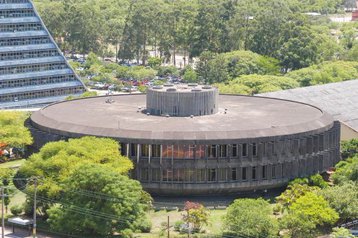 Part of the funds will be updated to modernize the company's infrastructure, telecommunications, and information security, as well as go towards the development of another data center for Disaster Recovery (DR) purposes. The state is aiming to achieve 100 percent availability of its digital services.
Specifications of the planned facility were not shared.
Claudio Gastal, Secretary of Planning, Governance and Management (SPGG), said: "The implementation of the Digital Government requires a strong, updated and prepared Procergs to face the new challenges that public management imposes."
José Antonio Leal, CEO Procergs, added: "All these modernization actions in the ICT infrastructure, to be implemented this year and in 2023, are essential for us to continue contributing to the State in its digital transformation. Digitization is an irreversible process today on the planet, and we need to maintain the strength of our technology park to continue fulfilling our mission, which is to assist the State in providing better services with the society through IT."
In February, Rio Grande do Sul suffered a cyberattack that took most of its websites down, including that of Procergs. A group called Paraná Cyber Mafia took responsibility for the attack.
The state is currently migrating to Office 365 and away from the locally developed Expresso email platform.
A version of this story appeared on our Brazilian edition.