Google has started building a $170 million (€150m) data centre in West Dublin, the second facility it will own and operate in the country. 
The Internet giant got planning approval for the new two story building in April 2014, and is only now starting on the actual building process. It is building next to its existing data center at Profile Park near Grangecastle, and 400 people will be employed to build it, with the first phase due to be completed this year, according to Irish broadcaster RTE.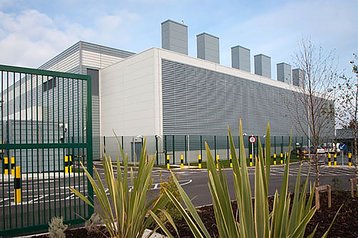 More expansion possible
"Ireland… is a wonderful place to base ourselves and do business," Google Ireland head of operations Ronan Harris told the Irish Times. "Every time we've wanted to expand and grow, we've been able to find the talent and infrastructure that we needed."
The new data center will provide up to 40 permanent jobs, and Google could expand further, as it has bought a nearby 31 acre. 
Ireland has been attractive for data centers thanks to its favourable cool climate.
It has also had a beneficial tax regime, and companiues including Apple, Google and Amazon have been able to shift revenue there from higher-taxing states. 
The opportunity for so-called "Double Irish" tax avoidance tactics has been blocked by legislation which came into force this year, but Google has said this makes no difference to its plans to invest in Ireland.
Other companies with extensive data centers in Ireland include Microsoft, Amazon, and Digital Realty.