Google has signed a Power Purchase Agreement (PPA) to procure wind energy from Apex Clean Energy in North Carolina.
The search and cloud company is to offtake the entire output of the upcoming 189MW Timbermill Wind project in Chowan County.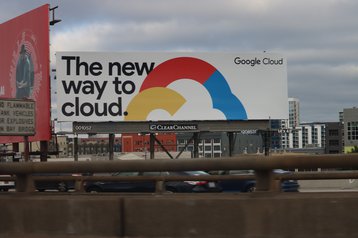 "Timbermill Wind demonstrates the Apex team's unmatched ability to execute on our expansive portfolio, even in a region notoriously difficult to advance wind power," said Ken Young, CEO of Apex. "Alongside Google, with shared values and an ambitious perspective of its role in the energy transition, we're pleased to deliver this best-in-class project—one only achievable through this strong collaboration."
The PPA will contribute to the clean energy needs of the company's data centers on the PJM grid, which includes Delaware, Illinois, Indiana, Kentucky, Maryland, Michigan, New Jersey, North Carolina, Ohio, Pennsylvania, Tennessee, Virginia, West Virginia, and the District of Columbia.
"Within the decade we have an ambitious goal for every Google data center to operate on clean electricity, every hour of every day," said Donna Calderon, energy senior lead at Google. "We're excited to work with Apex for the first time to not only add wind power to one of the most difficult grids to decarbonize but also bring additional clean energy jobs to North Carolina."
Google has data centers within Ohio, Virginia, North Carolina, and Tennessee in the PJM Interconnect region.
Located on 8,600 acres near the state's northeastern border with Virginia – around 60 miles south of Norfolk and Virginia Beach – the Chowan County project could see up to 45 turbines developed. Work was due to start in May 2023 and is set to complete in 2024.
Founded in 2009, Apex has a portfolio of wind and solar projects across the US in operation or development totaling 60GW. It has previously signed PPA deals with Meta in Iowa.