Google has asked officials from Sherburne county and the city of Becker, Minnesota, for $15 million in tax breaks for a proposed data center.
The $600 million Minnesota data center is yet to be confirmed, but Google is proposing that local government should waive 20 years' worth of taxes on the building, should the facility be built.
Small community, huge tax breaks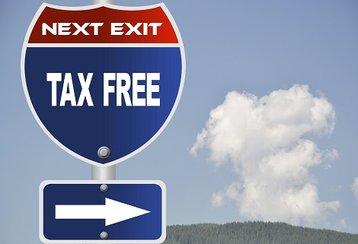 If the city and county approve the request, Google would save $7 million to $8 million in county property taxes and $6 million to $7 million in city property taxes, according to reporting by local radio station MPRnews.
The proposed facility in Becker was outed in a regulatory filing with the Minnesota Public Utilities Commission by Xcel Energy earlier this year.
Google plans to build the 375,000 square foot data center on roughly 300 acres of land owned by Xcel Energy near Sherburne county's Generating Station, the largest coal-burning plant in the Upper Midwest.
Xcel plans to close two of the three coal generators over the next seven years.
Becker Mayor Tracy Bertram said the closure of the two generating stations would result in a loss of 150 direct jobs, 250 related jobs, and would impact the local economy to the tune of $200 million or more - a huge blow to a city with a population of 5,387.
"The loss of that economic impact is not something the city and the county can easily sustain," she wrote.
Coal-based power production has long been a part of Becker's economy, providing jobs and three-quarters of its tax revenue. But now the city is looking to move away from coal power and find new business to ease that transition.
In filings with the Minnesota Public Utilities Commission, Google said the data center could create about 2,300 construction jobs for 18-24 months, and at least 50 permanent tech jobs.
Sherburne County Administrator Steve Taylor said county commissioners will hold public hearings on the tax abatement request in March.
The commissioner was positive about the economic benefits the data center could bring: "This will generate a lot of local economic activity that will benefit not only the city and the county, but also the state and the region."
Offering massive tax breaks is becoming a standard tactic for small communities looking to entice tech giants like Google or Amazon. Such agreements have been a part of the industry for a long time, but it seems that public awareness about them is increasing.