Google has announced a round of layoffs and restructuring of its Google Cloud support engineers, and has acquired cybersecurity firm Mandiant for $5.4 billion to boost its cloud-based security offering.
According to Business Insider, dozens of Google Cloud support staff have been told that their roles were being terminated.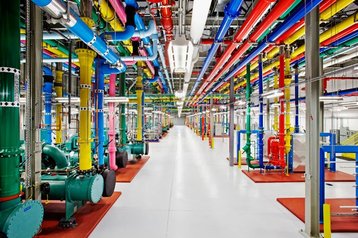 BI reports the company informed relevant employees via email last week that their roles were being eliminated and it would be consolidating other teams in select regions and shifting some responsibilities to vendors.
The cuts affect support staff, known as technical solutions engineers, in California, Austin, Zurich, and Sydney and across a number of Cloud products including Looker, the data analytics company Google acquired for $2.4 billion in early 2020.
Employees who are losing their jobs have been given 60 days to find new positions within the company. Those who don't will reportedly be eligible for severance pay.
"To build a sustainable operating model that enables us to delight and improve Googler well-being over time, we are accelerating our strategy to move some work to our Support hubs and vendors and are restructuring our operations to create further efficiencies," Google's Cloud support VP Atul Nanda wrote in one of the emails to staff on Thursday. "We realize that reorganizations can be difficult, and we did not make these decisions lightly."
In a different email sent to support staff, employees were told that Google would reshuffle its support organization into four teams: Google Cloud, Looker, Workspace (previously G-Suite), and M&A.
A Google spokesperson told BI in a statement: "As Google Cloud grows, we frequently evaluate our approach to providing the best service and support for our customers. The changes announced today will ensure we have the right people, partners, and systems in place to meet our customers' needs now and into the future."
Google grew cloud revenue 45 percent year on year in the fourth quarter to $5.5 billion in its best year ever. However, the division is still unprofitable and trails rivals AWS and Microsoft Azure: despite $19 billion in revenue in 2021, Google Cloud lost more than $3 billion last year, and has lost more than $17.6 billion over the past four years.
According to a recent Information report, Google Cloud CEO Thomas Kurian recently told colleagues during an internal all-hands meeting that he expects the cloud unit "to be profitable later this year," according to a person who viewed the event.
BI has previously reported that Google Cloud has been focusing on hiring for customer support roles in Mexico City as a cost-cutting move.
The news comes as Google has announced it is buying cybersecurity firm Mandiant for $5.4 billion, its second-largest ever acquisition, in an effort to boost its cloud-based security offerings.
Mandiant, founded in 2004 and split from FireEye last year after the two were merged in 2013, offers a number of threat detection and response services. Upon the close of the acquisition, Mandiant will join Google Cloud.
"Organizations around the world are facing unprecedented cybersecurity challenges as the sophistication and severity of attacks that were previously used to target major governments are now being used to target companies in every industry," said Thomas Kurian, CEO of Google Cloud. "We look forward to welcoming Mandiant to Google Cloud to further enhance our security operations suite and advisory services, and help customers address their most important security challenges."
"There has never been a more critical time in cybersecurity. Since our founding in 2004, Mandiant's mission has been to combat cyber attacks and protect our customers from the latest threats," said Kevin Mandia, CEO, Mandiant. "To that end, we are thrilled to be joining forces with Google Cloud. Together, we will deliver expertise and intelligence at scale, changing the security industry."
Microsoft had also been in the running to acquire Mandiant before backing out of discussions.