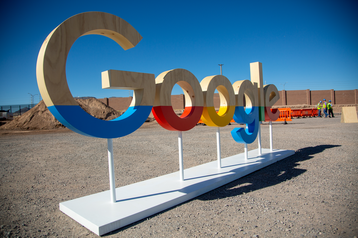 California will remain Google's home, despite a trend of some tech companies to relocate to tax-friendly Texas. As part of its commitment to the state, it plans to invest over $1bn in California this year, mostly on offices. It also will add thousands of roles in Atlanta, Washington, D.C., Chicago, and New York.
As for data centers, its Nebraska, Ohio, Texas, and Nevada facilities are expected to be fully operational this year. Previously announced data center expansions in Nebraska, South Carolina, Virginia, Nevada, and Texas are also under construction but will launch later.
Its South Carolina data center will be joined by a Cloud engineering site in Durham, North Carolina. Mississippi will see the launch of the first Google Operations Center. Virginia will be home to a new Reston office building, while the company's Loudoun County data center is set to be expanded.
The Midlothian data center in Texas is now officially operational, while a Houston office is set to be opened soon.
"In Nevada, our data center in Henderson is now operational, with plans to expand it, along with our Storey County data center, in 2021," CEO Sundar Pichai said in a blog post.
The investments, while significant, are actually lower than what Google has previously pumped into the US economy. In 2019, the company revealed it would spend $13bn that year on data centers and offices. That declined to a planned $10bn in 2020- but that number, announced in February, was changed due to the Covid-19 pandemic.
In April, it said it would "recalibrate" data center spend and slow hiring during the pandemic, despite having the largest cash reserves of any public company.
"We expect a return to a more normalized pace of ground-up construction and fit-out of office facilities, which translates into a sizable increase in CapEx in 2021," Alphabet CFO Ruth Porat said in the most recent quarterly earnings call.
In that same call, the company revealed that its cloud division lost $15bn over the last three years.
"I think you're going to continue to see us building there, and that's what we're talking about building ahead," Porat said. "We are keenly focused on delivering for both customers and shareholders and that, of course, includes an intense focus on the path to profitability."