Google is looking to expand a data center site currently in development in Omaha, Nebraska.
The search and cloud company last April announced and filed plans to build a data center near State Street and Blair High Road to the northwest of the city.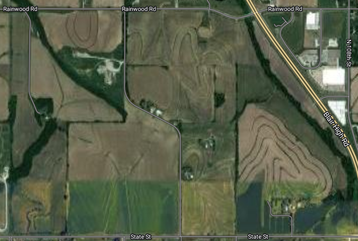 At the time, documents filed with the City of Omaha for a data center on Blair High Road under the name Westwood Solutions, LLC suggested the site will span around four data center buildings, totaling more than 1.4 million square feet (130,050 sqm); construction could reportedly last between 18 to 24 months. The company said it aimed to spend around $750 million on the project.
This week the Nebraska Examiner reports the company is seeking to rezone an additional 187 acres abutting the 270-acre data center site already under construction.
The expansion could take data center space on the site to more than 2.2 million gross square feet (204,400 sqm) in floor area, according to the publication. The company declined to comment to the Examiner.
An upcoming planning board agenda for this week shows two items from Google's Westwood Solutions for subdivision and Special Use Permits requests to rezone the land.
To make up for the fact the company bulldozed five acres of native prairie that should have been protected by local planning rules, Google's developer has agreed to donate $100,000.
Google already has two data centers in the Omaha area; one in Papillion, Nebraska, where the company broke ground in 2019; and one across the border in Iowa's nearby Council Bluffs which the search giant established in 2007.