Carbon accounting startup FlexiDAO has had investment from Google, Microsoft, and others for a platform that traces the carbon content of a company's energy to help them fully shift to renewables.
The FlexiDAO service allows companies to switch to certifiable 24x7 carbon-free energy by tracking the carbon emissions of energy sources that they use. Both Microsoft and Google are already customers of the service. Today, a group of investors including Google, Microsoft Climate Innovation Fund, SET Ventures, and EIT InnoEnergy has put forward $6.5 million to grow the company's platform.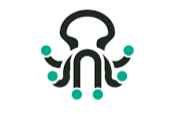 Many companies have committed to using 100 percent carbon free energy, including Google and Microsoft, but there are problems. For one thing, carbon accounting packages have been criticized for their lack of standards.
More crucially, renewable energy comes from variable sources, such as wind and solar, which don't match data center usage hour by hour. If companies buy energy matched over the year, then which is equivalent to the energy they use, then they present the grid with a problem, Their demand is steady, while they have funded energy from highly variable sources such as wind and solar.
So the grid has to meet their demand in peak hours from other sources, and find a way to use the excess renewable power in off-peak times. And a company with a power purchase agreement that theoretically covers its energy use can be powered by fossil fuels during troughs in renewable production.
For this reason, the Long Duration Energy Storage Council has proposed more companies should buy energy through 24x7 PPAs, under which all energy use is matched hour by hour with renewables.
That still leaves companies with the problem of proving they have achieved this - which is where FlexiDAO's service could help.
FlexiDAO says its software traces electricity and its carbon footprint through the entire supply chain every hour of the day, providing transparency to customers.
The investment will help FlexiDAO scale its platform up across the US and Europe. Google and Microsoft are both already users of the system, having both promised to use 100 percent carbon free electricity by 2030.
There's a big market for this: one-third of the world's largest publicly traded companies have net-zero targets, and if they intend to deliver on them they need to be able to prove what they are doing.
Among other things, new proposed rules from the US Securities and Exchange Commission could force companies to disclose their carbon emissions, including Scope 2 emissions from the energy they used.
"As Google and others move towards 24/7 carbon-free energy, we need new capabilities that enable us to track with credibility how the carbon-free electricity produced matches what is consumed," said Maud Texier, global head of clean energy development at Google. "We are very excited by the value that the partnership with FlexiDAO will unlock for Google and for the energy transition."
"Last year, Microsoft announced its 100/100/0 vision and commitment to have 100 percent of its electricity consumption, 100 percent of the time, matched by zero-carbon sources by 2030. We know that to achieve this goal, we will need innovative solutions like FlexiDAO that will help reliably track and verify carbon-free energy consumption," said Brandon Middaugh, director of the Microsoft Climate Innovation Fund. "Through Microsoft's Netherlands data center pilot of FlexiDAO's granular energy certification and this new investment, we are excited to work with FlexiDAO to advance our zero-carbon vision and to catalyze grid decarbonization."
FlexiDAO uses blockchain to certify and trace electricity from production to consumption, to enable credible and verifiable claims on its carbon footprint, every hour of the day.
Questions have long been raised about the possibility of blockchain's energy efficiency - given that it distributes trust by requiring all participants to duplicate work. In response to a question from DCD, FlexiDAO said: "Flexidao's application runs on a validation protocol called Energy Web Chain. This was especially created for the energy industry and is extremely efficient. It does not require mining or other compute-intensive activities. Hence, Flexidao's application indeed saves a lot more energy than it uses."