Google has acquired a large plot of land outside Brussels in Belgium.
VRT reports the search and cloud giant has bought a plot of land in the Hainaut municipality of Ecaussinnes with a view to possibly building a new data center there. Terms of the land sale were not shared.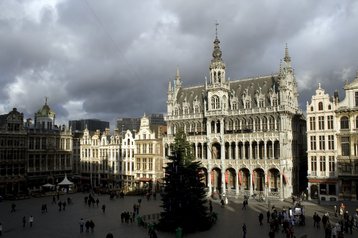 The 36-hectare plot at Ecaussinnes is on the Feluy Industrial Estate, around 40 kilometers south of Brussels; a final decision on whether a new facility will be constructed on the plot of land at Ecaussinnes has yet to be taken, according to the publication.
"We have to be ready. If opportunities arise, we have to take them on and when the time comes when we have to expand, we can continue to do so in Belgium," the company told local press.
Belgium was home Google's first data center in Europe. The company has built five data centers at its 90-hectare Saint-Ghislain – located in the municipality of Wallonia located in the province of Hainaut – site since 2009, with the fifth due to be completed in 2022. The company has also built a solar plant on the campus. The newly-acquired land is some 40 km from the existing campus.
Last year Google acquired some 50 hectares of land in a business park near Farciennes near Charleroi.
"For many years now, Belgium has played a prominent role in Europe when it comes to the development of the digital economy. Our central location, know-how and talent are trump cards for companies such as Google, but also for all the innovative companies that start up every day here," said Federal Prime Minister Alexander De Croo.