Satellite firm GlobalStar has secured a new round of note financing.
The company last week announced that it has entered into a purchase agreement with an affiliate of investment firm Värde Partners and others, providing for the sale of $200 million in an aggregate principal amount of 13 percent Senior Notes due 2029.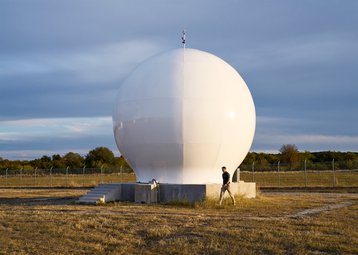 The proceeds will be used primarily to repay all remaining amounts due under Globalstar's 2019 facility agreement of approximately $148 million. The remaining proceeds will be used for fees and general corporate purposes.
Rebecca Clary, Globalstar's chief financial officer, said: "This financing is a critical step in a series of achievements over the last several months to secure our balance sheet. Despite a tough capital markets environment, we were able to successfully complete this financing. We welcome the new investors and thank our entire team and advisors for delivering what we believe is an excellent result for our company and its shareholders."
Francisco Milone, partner at Värde Partners, added: "We are pleased to partner with Globalstar as they position themselves for growth in the coming years. Värde continues to focus on providing capital solutions to high-quality companies with capital needs."
The new financing follows a $252 million loan from Apple that GlobalStar will use to launch a new fleet of Low Earth Orbit (LEO) satellites that will connect to the smartphone maker's devices.
Launched in 1991 as a joint venture of Loral Corporation and Qualcomm, Globalstar's first-generation constellation consists of 48 LEO satellites, with an additional four satellites in orbit as spares, while its second-generation comprised 24 machines. The company operates 24 ground stations.
Yahsat's Thuraya loans Astrocast $17.5 million
This week saw Thuraya, the mobile satellite services subsidiary of the UAE's satellite firm Yahsat, invest in Astrocast.
Thuraya, which provides satellite phones, antennas, and terminals, has agreed to provide Astrocast with a $17.5 million convertible loan.
Switzerland's Astrocast provides direct-to-satellite IoT connectivity services. As part of the agreement, both companies will also look to extend a 2019 technical cooperation agreement for another four years.
Ali Al Hashemi, Yahsat group CEO, said: "We look forward to working together with Astrocast to execute this strategic investment which highlights our continued belief in the outsized impact of the IoT sector for the space and satellite industries."
Fabien Jordan, founder & CEO of Astrocast, added: "We are delighted to have this agreement with Thuraya, as we anticipate their support and expertise in guaranteeing Astrocast's success in the low-power narrowband IoT market in the future. Our partnership with Thuraya has been solid for the past four years, and their continuous support is incredibly important to us."