GlobalFoundries has broken ground on a $4 billion chipmaking fab in Singapore, with plans to open in 2023.
Along with another $2bn in expansion funds spread across its Dresden, Germany and US sites, GlobalFoundries expects to fund the developments partially with customer pre-payments and government subsidies.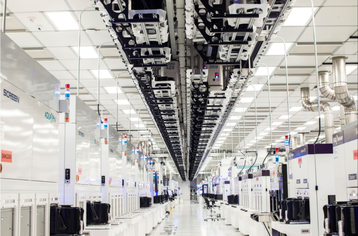 "We'll be accelerating our global footprint," CEO Tom Caulfield said. "We have certain products for customers where they give us one of the products, it's called taping-out, we can build in factories continents away. That gives us ultimate supply chain flexibility and security."
Once the new fab reaches full capacity in late 2023, it will be capable of processing 450,000 300mm wafers per year across its 250,000 square feet (23,200 sqm) of cleanroom space.
Adding to its existing Singapore capacity, it brings the total output in the country to 1.5 million wafers a year.
The facility is expected to target "growth areas" such as 5G and artificial intelligence, along with the automotive space.
Primarily owned by Abu Dhabi investment firm Mubadala, GlobalFoundries is in the midst of preparing for an IPO, valuing the company at between $20bn and $30bn. But it faces a potentially expensive lawsuit from IBM over its decision to drop 7nm development.
The expansion comes as the world struggles with an acute chip shortage. KPMG analysts believe that carmakers will lose as much as $100bn this year due to the semiconductor shortage, which has hit their sector the hardest.