Data center operator Global Switch is reportedly preparing for an Initial Public Offering on the Hong Kong stock exchange, expecting to raise up to $1 billion.
People with "knowledge of the matter" told Bloomberg that the company has employed CLSA, Goldman Sachs and JPMorgan Chase as underwriters, and could go public later this year.
Switching on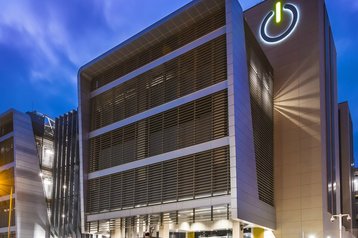 Global Switch was established in the UK in 1998 as a colocation provider focused on the world's largest cities. The company owns 11 data centers across Europe and Asia, totaling 3.7 million square feet, including flagship facilities in London, Hong Kong and Shanghai. It is also currently building a six-story data center in Singapore.
Reuters reported that Global Switch is owned by British billionaires, the Reuben brothers, but this is inaccurate: in 2018, a consortium of Chinese investors called Elegant Jubilee took control of the company, raising concerns about Chinese influence on a businesses headquartered in the UK.
The Elegant Jubilee was formed by Li Qiang, a major shareholder in Chinese data center company Daily-Tech Beijing. The group's biggest investor is the Jiangsu Sha Steel Group, the largest privately-owned steelmaker in China.
Even when Global Switch was still majority-owned by the Reubens, Australian Department of Defense said it would take all of its data out of Global Switch facilities when its contract expires in 2020, due to the fact that a large amount of its funding came from China.