Global spending on chip fab equipment is expected to reach a record $109 billion this year.
A 20 percent increase on last year, it marks the third year of spending growth - with 2021 increasing 42 percent over the year before.
Semiconductor industry association SEMI made the prediction in its latest quarterly World Fab Forecast report.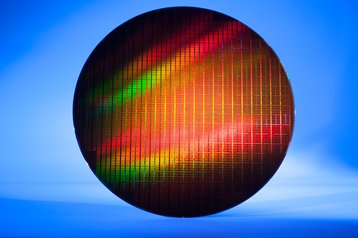 "The global semiconductor equipment industry remains on track to cross the $100 billion threshold for the first time as shown in our latest update of the World Fab Forecast," said Ajit Manocha, president and CEO of SEMI.
"This historic milestone puts an exclamation point on the current run of unprecedented industry growth."
Taiwan, home to contract chip giant TSMC, is expected to lead fab equipment spending in 2022. It will spend around $34 billion, a 52 percent increase over last year.
It is followed by South Korea at $25.5bn (up seven percent), and China at $17bn (down 14 percent). Europe and the Middle East are counted together at $9.3bn - with a record 176 percent growth year-over-year.
The US also logs $9.3bn, a 13 percent rise.
More than 85 percent of the spend this year will go to capacity increases at 158 fabs and production lines. SEMI tracks 1,400 facilities and lines globally, including 133 upcoming fabs.
With all that spending, and a global fab build out, SEMI believes that production capacity will increase eight percent this year, following a seven percent rise last year. Next year it will increase another six percent, with 29 million wafers per month (200mm equivalents) expected.
However, the world is still suffering from an acute chip shortage - one that is expected to impact the data center sector for years to come.