GitHub, the software collaboration platform recently acquired by Microsoft, will store 6,000 software repositories in long-term storage.
The open-source software will be stored at Piql's data center in Svalbard, known as the Arctic World Archive. Instead of hard drives or tape, the company uses its own proprietary film which is designed to last for 1,000 years.
Maybe 3019 will be a better year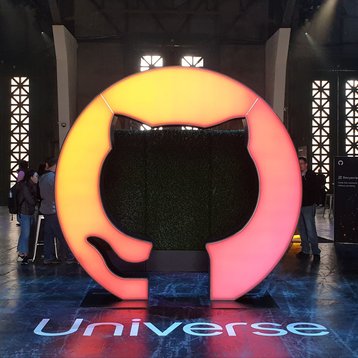 The selected collection includes the source code for the Linux and Android operating systems; the programming languages Python, Ruby, and Rust; web platforms Node, V8, React, and Angular; cryptocurrencies Bitcoin and Ethereum; AI tools TensorFlow and FastAI; and more. GitHub will store all active public repositories as of February 2, 2020.
"We're excited to partner with Piql to help preserve open-source software for future generations," Kyle Daigle, director of special projects at GitHub, said.
"Piql's custom film and archiving technologies will allow us to store terabytes of data on a durable medium designed to last for over 1,000 years. We're delighted that next year every active public GitHub repository will be written to this film, and safeguarded in the Arctic World Archive in Svalbard, for the centuries and generations to come."
Svalbard, the northernmost settlement in the world with a permanent civilian population, has been declared demilitarized by 42 nations, and is covered by a network of disused mines, one of which is home to the Arctic World Archive. Another mine nearby features the Global Seed Vault.
Those mines are surrounded by permafrost, keeping facilities at a low, stable temperature. The Arctic World Archive also stores historical data from European Space Agency, Vatican manuscripts, Siemens documents, copies of Mexico's Independence Act, and more.
The announcement comes a few weeks after GitHub's owner Microsoft detailed its own attempt at long-term storage, Project Silica. Still in an early research stage, the project - developed in partnership with the University of Southampton's Optoelectronic Research Centre - uses lasers to encode data in glass, something that could last centuries.