US private investment firm GI Partners has refinanced the One Wilshire carrier hotel in Los Angeles, California.
JLL's Capital Markets Group this week announced it helped GI arrange a $390 million refinancing for the 30-story, 660,000-square-foot (61,000 sqm), multi-tenant data center and office building.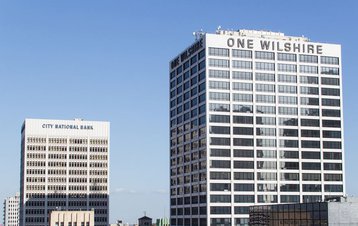 The proceeds from the 10-year, fixed-rate, non-recourse, full-term, interest-only loan with Goldman Sachs will be used to pay-off the current loan early and repatriate a portion of the equity.
"As one of the largest internet exchanges in the world, One Wilshire is truly a best-in-class asset recognized as the premier telecommunications hub of the Western United States," said JLL executive managing director Kevin MacKenzie. "GI Partners has done an excellent job managing the asset to maximize utilization and creating significant value. We were able to bring together a cross discipline team to secure the optimal results for our client, and all parties involved worked tirelessly to accomplish the goal of closing on a short time-line before year-end."
Designed by Skidmore, Owings & Merrill, located at 624 S. Grand Avenue and opened in 1966, One Wilshire is one of the major interconnection points on the US west coast. GI acquired the property in 2013 through its TechCore fund from Hines Real Estate Investment Trust to for $437.5 million; the firm has made a number of upgrades since the acquisition.
CoreSite and DataBank are major colocation tenants in the facility.