German mobile operator 1&1 expects to finally launch 5G services during the third quarter of this year, after delays which it blames on rival Vodafone.
1&1 has filed a grievance with the Federal Cartel Office (Bundeskartellamt), claiming that Vodafone's tower unit, Vantage Towers, effectively blocked its subsidiary 1&1 Mobilfunk from delivering 5G when the tower firm failed to fulfill a commitment to supply around 1,000 antenna masts by the end of 2022. It was reported that only five 5G sites had been deployed by the end of December.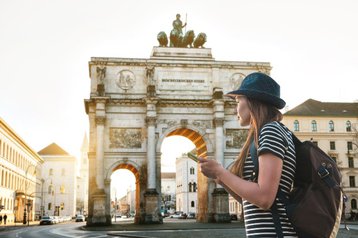 1&1 says its partners are being more cooperative now. It published a new rollout plan in March, which promises 1,200 antenna masts by the end of 2023, and is getting roaming support from Telefónica.
"At this point, [rival operator] Telefónica will provide the national roaming coverage … and 1&1 will offer nationwide [coverage] to its customers right from the start," said the telco in its earnings report.
"On the other hand, 1&1 has fallen behind original expectations with regard to the passive infrastructure. After the first interim target of 1,000 5G antennas was missed by a wide margin at the end of the previous financial year, 1&1, together with its expansion partners for the radio mast infrastructure, established a new rollout plan in March intended to drive the expansion of antenna locations."
In the same month, 1&1 said it remains confident of hitting its target of providing 25 percent of German households with 5G coverage by 2025, and 50 percent before the end of the decade
"Beginning in 2024, plans provide for 1&1's activation of an additional 3,000 antenna sites annually by Vantage Towers, American Towers, and GfTD. Moreover, Eubanet, our fourth partner, supports us in the acquisition of new antenna sites," added 1&1.
Earlier this year, 1&1 along with consultancy firm Eubanet secured a deal to acquire 7,500 antenna sites for its 5G rollout.