General Dynamics Information Technology (GDIT) has been awarded an $89.5 million contract to provide high-performance computing (HPC) services to the Environmental Protection Agency (EPA).
GDIT was awarded the High-End Scientific Computing (HESC) II Support Services task order, which provides EPA researchers and scientists with supercomputing hardware, modeling, and data visualization capabilities.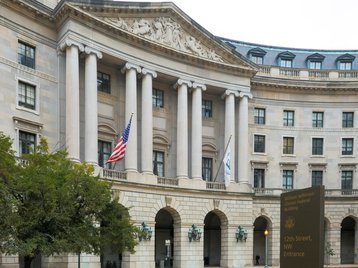 The General Dynamics subsidiary will provision, maintain, and support the agency's HPC deployments, as well as providing technical support for workloads performed on-premise, cloud, or hybrid environments.
It will also provide environmental and life sciences modeling, and scientific consulting to EPA investigators.
"We are proud of our continuous support to the EPA since 1978, and this new task order provides our scientific computing experts and the company's HPC Center of Excellence the opportunity to meaningfully advance EPA's critical mission," said Kevin Connell, GDIT vice president and general manager, Science and Engineering.
GDIT is the largest HPC systems integrator for the federal government, and last year built two supercomputers for the National Oceanic and Atmospheric Administration's National Weather Service.
The military contractor was also awarded a $4.4 billion back-office cloud contract for the US military in late 2020.