Gemcorp has won a contract from the government of Angola to operate, renovate, and expand state-owned Angola Telecom.
The UK-based asset management company has been awarded the $189 million deal as the Angola government seeks to restructure its telecoms sector.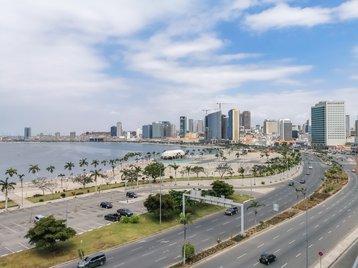 The deal with Gemcorp comes after the government launched a process in September 2021 to find a private partner for a 15-year contract for the management and operation of Angola Telecom's national telecommunications infrastructure. This deal also includes the management of its metropolitan fiber optic network.
The government says that the partnership will enable the telco to "benefit from access to a robust and redundant national coverage network, and to offer their subscribers quality services at competitive prices."
This deal is also part of the country's plans to boost its economy, which heavily involves the private sector. This strategy has recently seen the country sell 51 percent of its stake in Internet provider Net One, and 90 percent of its stake in Multitel Serviços de Telecomunicações, which provides Internet services to businesses.
Founded in 2014, Gemcorp has previously invested in the country, and was one of the institutions involved as part of a syndicated loan of $105 million to Africell, which built a data center in Luanda, Angola.
Meanwhile, the Angolan government recently took over the remaining 50 percent stake of another Angolan operator, Unitel.
The government seized the shares of Isabel dos Santos, daughter of a former president, and Leopoldino Fragoso do Nascimento, an associate of dos Santos' father. The remaining 50 percent of the company was already owned by the government through the state-owned oil company Sonangol.