Angola President Joao Lourenco has effectively nationalized mobile operator Unitel after seizing the shares of Isabel dos Santos, daughter of a former president, and Leopoldino Fragoso do Nascimento, an associate of dos Santos' father.
The Angolan government has taken over 50 percent of the business and now controls the total capital stock of Unitel.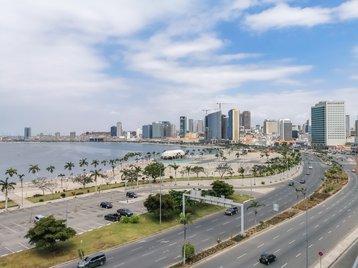 The stake was previously held by Isabel dos Santos, who is the daughter of the former president José Eduardo dos Santos, and Leopoldino Fragoso do Nascimento, a former general in his government.
dos Santos previously owned a stake in Unitel via Vidatel, while Fragoso do Nascimento fronted Geni. Both companies' ownership in Unitel each represented a 25 percent stake in the operator, which is Angola's market-leading mobile provider.
The remaining 50 percent of the company was already owned by the government through state-owned oil company Sonangol.
Before the total transfer of the stakes to the government, both dos Santos and Fragoso do Nascimento lost shareholder control of their shares after they were seized by Attorney General's Office in January this year, per Developing Telecoms.
dos Santos was charged by the Angola government in 2020 over embezzlement and money laundering, with her assets frozen as a result. Once described by Forbes as Africa's richest woman, dos Santos has always denied the charges.
Local media publication Eco revealed that the government had moved to "safeguard the legal situation of the company and guarantee in the interest of the state. The government called the move "appropriate, necessary and proportional".
It is thought that the government would be keen to sell the stakes as part of its 2019-2022 privatization program.