Gartner has updated its forecasts for IT spending due to the strengthening US dollar undermining previous predictions.
Overall spending is expected to increase by 1.1 percent over 2018, to $3.79 trillion, down from a January prediction of 2.8 percent growth.
The new forecasts also paint a poorer picture of the performance of the data center systems segment, which Gartner now thinks will decrease by 2.8 percent to $204bn - rather than rising 4.2 percent.
$204bn is still a lot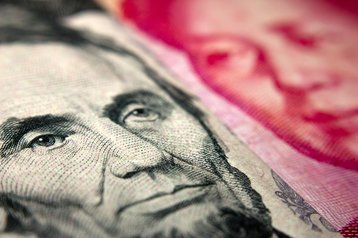 The lackluster predicted performance of the segment is primarily down to expected lower average selling prices (ASPs) in the server market driven by adjustments in the pattern of expected component costs, Gartner said. Part of that is attributable to oversupply of some components, while another factor is that servers are increasingly bought by cloud companies, which are more likely to buy cheaper original design manufacturer (ODM) equipment.
Enterprise IT spending is expected to continue to shift from traditional (non-cloud) offerings to the cloud, leading to the enterprise software market jumping 7.1 percent to $427 billion. Within that, Gartner expects increased growth for the infrastructure software segment in the near-term, especially with integration platform as a service (iPaaS) and application platform as a service (aPaaS).
Elswhere, the communications services market is expected to shrink 0.1 percent to $1.487tn, while the devices market may drop 1.9 percent, to $655bn.
Predictions are always a fickle beast, and while Gartner remains confident about its methodology and reach, the global economy's fluctuations could make the numbers less accurate - as visible with this forecast update.
"Currency headwinds fueled by the strengthening US dollar have caused us to revise our 2019 IT spending forecast down from the previous quarter," John-David Lovelock, research vice president at Gartner, said.
"Through the remainder of 2019, the US dollar is expected to trend stronger, while enduring tremendous volatility due to uncertain economic and political environments and trade wars."