Fujitsu has retained its contract with the Home Office to provide mainframe support and maintenance for the Police National Computer (PNC).
The company has won a four-year contract valued at £48 million ($56.75m) for the "support and maintenance" of the Fujitsu-mainframe server technology running the PNC – reportedly an SE700 H/W mainframe running BS2000, OSD v9, UTM v6.3 – at both the core data center in Hendon and disaster recovery facilities.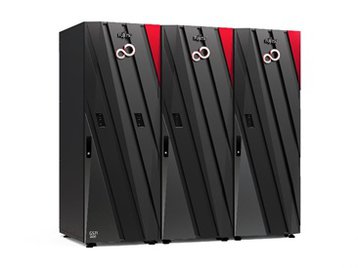 The contract was again awarded to Fujitsu, PublicTechnology reports, after a market-engagement exercise 'failed to generate sufficient response' from alternative suppliers
The PNC is a database used by law enforcement organizations across the United Kingdom originally developed in the 1970s. As the primary database of UK criminal records, it contains information about some 13 million people, 64 million vehicle records, plus driving license-holders in England, Scotland, and Wales totaling some 3.5 billion records. As well as the UK's 45 local police forces, more than 170 organizations have access to the database.
According to the National Audit Office, the system costs more than £20 million per year to run. The PNC relies on database technology from vendor Software AG that is "only supported on the Fujitsu mainframe until 31 December 2023," with a 12-month-extension option, according to the NAO. The Home Office has reportedly decided to accept the risk of running the PNC without support for the database for 12 months after December 2024.
The Home Office is looking to replace the PNC and the Police National Database (PND) with the National Law Enforcement Data Service (NLEDS). First introduced as a concept in 2016, NLED is expected to fully replace the PNC by 2025-26, despite the PNC originally due to be decommissioned in 2019.
More than five years of delays, underfunding, mismanagement, and complications have seen the cost of NLEDS increase by more than 60 percent to £1.1 billion ($1.3bn). The new system is estimated to cost £17 million a year to run once live.
"After a succession of delays, resets, and changes in scope, the cost of the NLEDS program has increased significantly, and it is still not clear whether the Home Office will be able to deliver the program before the existing infrastructure becomes obsolete," Gareth Davies, the head of the NAO, said last year. "Fragile technology is limiting the ability of the police and other organizations to carry out their job effectively and ultimately putting the security and safety of the public at risk. The Home Office must urgently work with the police to guarantee a clear timeline for the program, avoiding any further delays."
Earlier this year Fujitsu announced plans to end mainframe sales in 2030 and end support in 2035